Scintilla Activities
This page shows an overview of future activities. For some activities there is the possibility to sign up on line.
The iCal and RSS feeds can be found on the top of the page.
All physical activities until the 1st of June have been cancelled. Click here for more info.
110th Cantus Scintillae
Thursday 21 November 2019 20:00, Educafé [Bestuur]
Io vitvat! Io vivat, Nostrorum sanitas! Come join us for one of Scintilla's most famous activities, the cantus.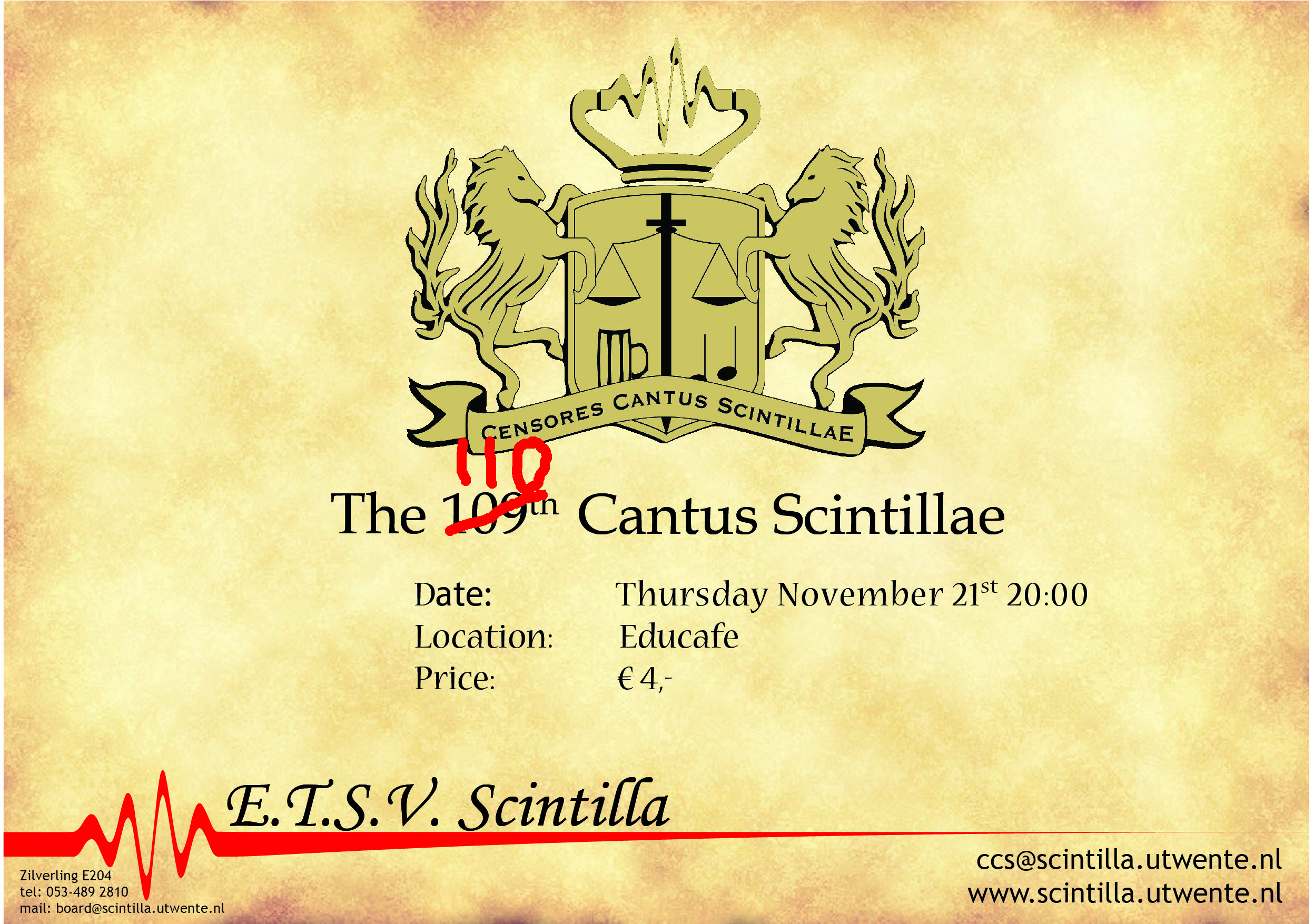 Sign up for this activity »