Scintilla Activities
This page shows an overview of future activities. For some activities there is the possibility to sign up on line.
The iCal and RSS feeds can be found on the top of the page.
EEFBA
Thursday 22 April 2021 20:00, gathertown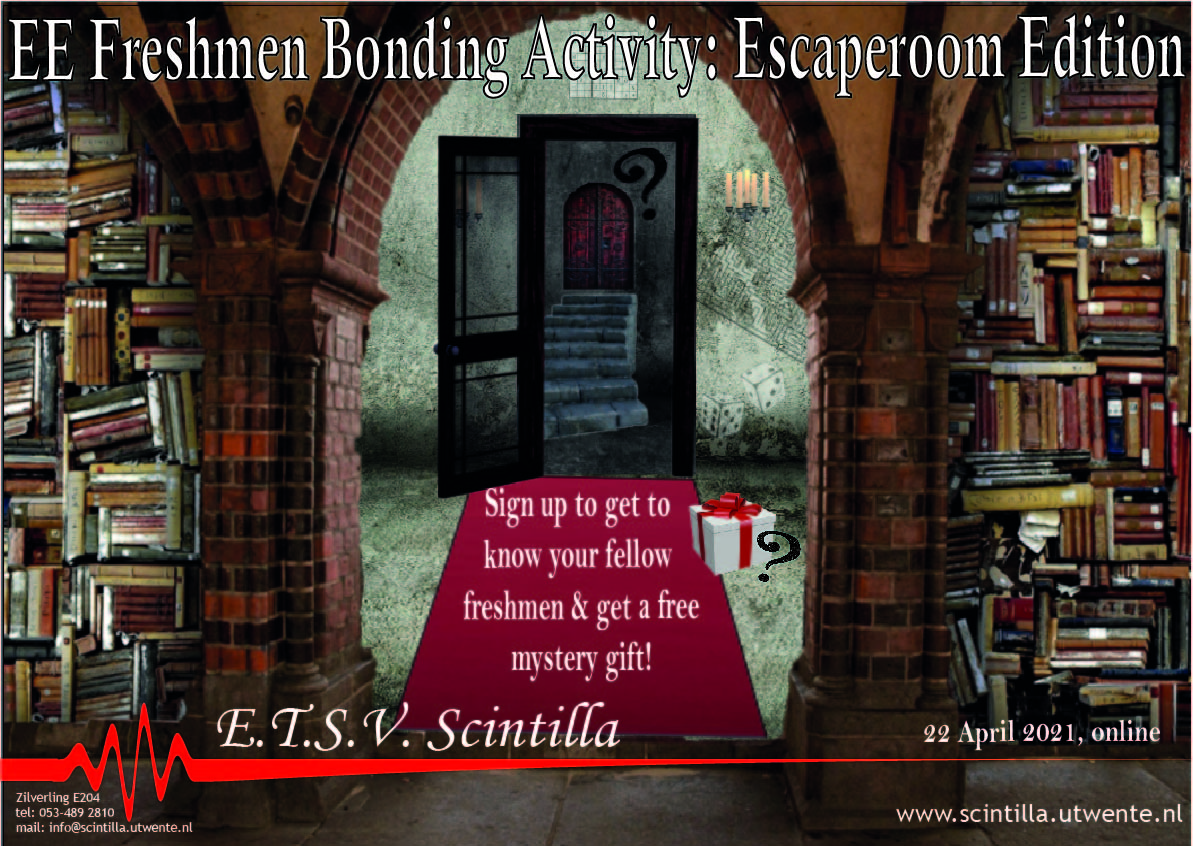 Scala and the SKIC have joint forces to bring you the EEFBA, the EE Freshmen Bonding Activity , two commities means double the bonding, double the relief from studying and thus quadruple the fun.
During the EEFBA youll be teaming up with your fellow freshmen to find your way out of an escape room. This will give you the oppurtunity to meet your excisting friends but also make new, either way you will have a great evening, because the EEFBA is all about you, the freshmen.
Due technicalities real life escape rooms are close but we don't need those dull shets we have technology. Your bodies will be transformed to the digital world with the help of gathertown, an online meeting platform reminiscent of old school top down video games. Here youll be trapped and the only way to escape is to solve the puzzels scatterd around in your digital prison. Will your group be the first to escape?
To keep up the competition you will be able to look at the other groups and see how far they have come. Of course you wont be able to help them, they will have to solve all the puzzels for themselves, but to give everybody a fair change at escaping you will get a box of goodies when you sign up, this includes a drink some snacks. So gather your friends, your lab partners, that one person who looked at you funny during the test and sign up for the EEFBA. Its free!!!
Sign up for this activity »