Scintilla Activities
This page shows an overview of future activities. For some activities there is the possibility to sign up on line.
The iCal and RSS feeds can be found on the top of the page.
Libaration Day Cocktail Workshop
Wednesday 05 May 2021 20:00, Discord/Stream [Bestuur]
Are you bummed you can not go to the libaration day festivals? No problem! To celebrate this special day the board will give a great workshop on how you can make beautiful cocktails yourself.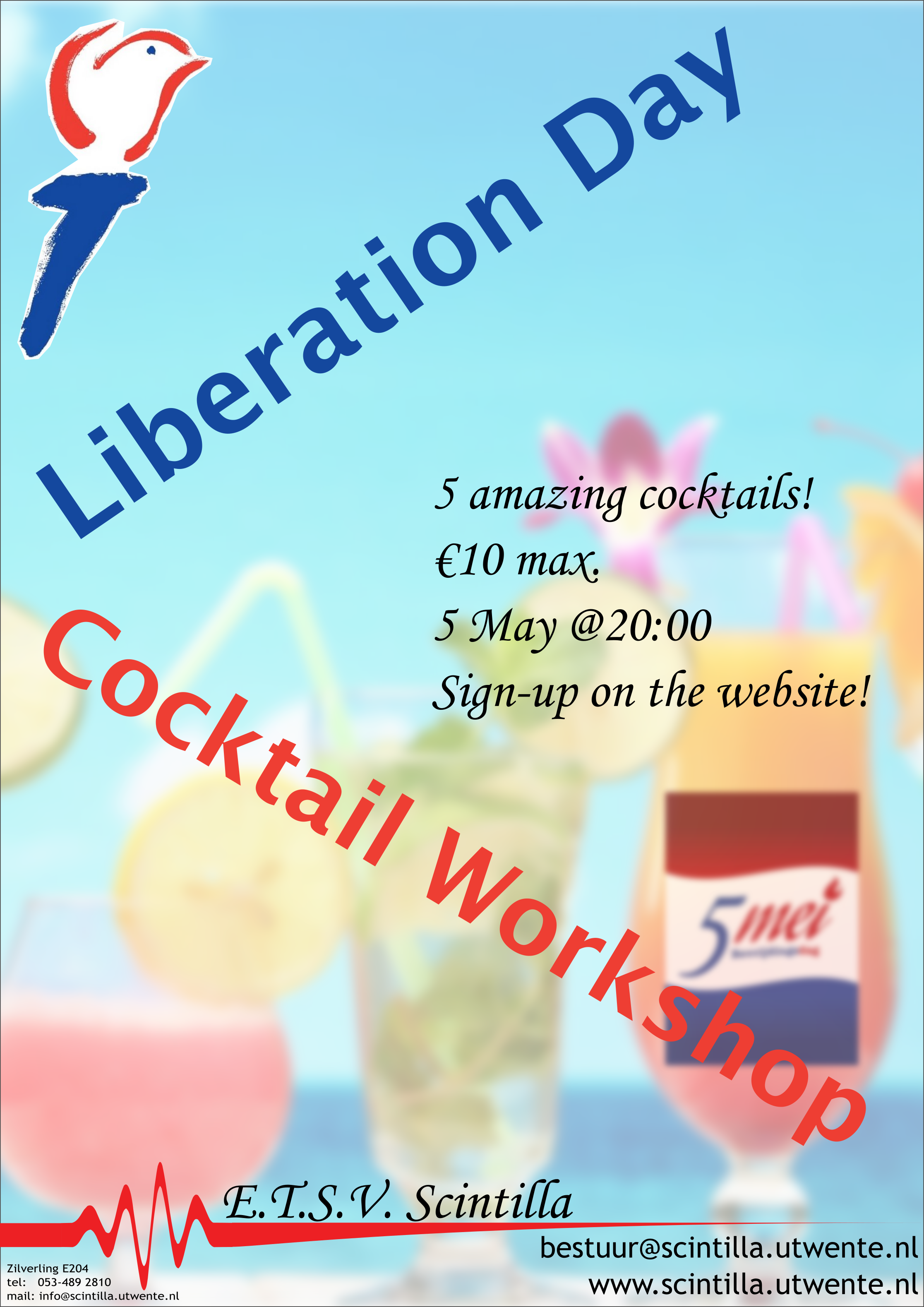 Sign up for this activity »