Scintilla Activities
This page shows an overview of future activities. For some activities there is the possibility to sign up on line.
The iCal and RSS feeds can be found on the top of the page.
Shock Hobby Evening
Monday 13 December 2021 19:30, Westzaal [Shock]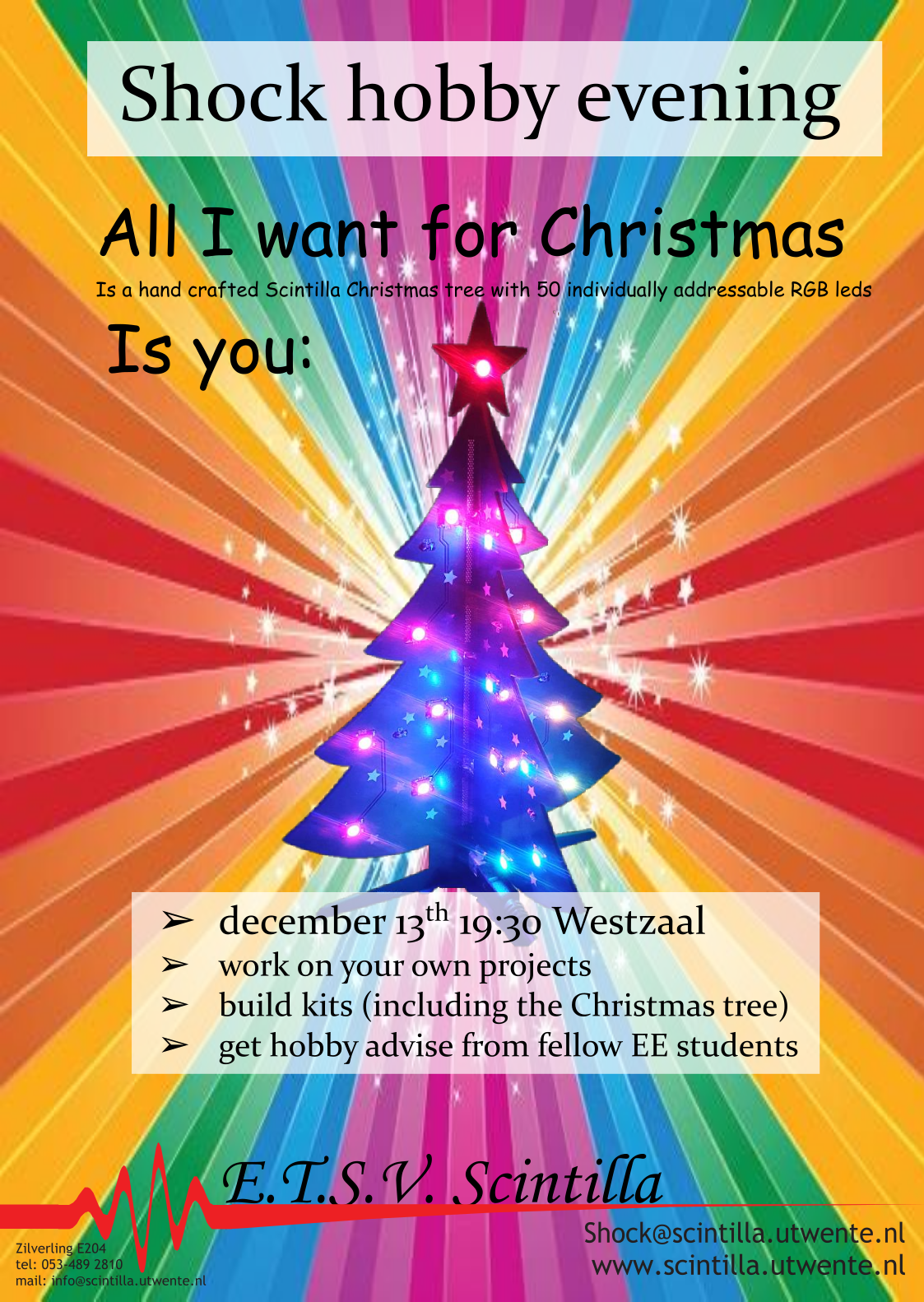 Do you still have that project you've been meaning to finish, need some help with a project, or just want to build a flashy Christmas tree in good company? Then sign up for the upcoming Shock Hobby Evening!
As usual you can make use of all equipment available in the Westzaal, and there are committee members available that can provide.
Sign up for this activity »