Scintilla's Hobby Commissie voor Knutselaars
Scintilla's Hobby Commissie voor Knutselaars (Shock) organiseert elke maand een hobbyavond waar alle leden van Scinilla mogen komen hobbiën/knutselen. Deze avonden vinden plaats in de practicumzaal, de Westzaal, en hier kan dan ook gebruik gemaakt worden van alle faciliteiten zoals een oscilloscoop en functigenerator.
Huidige leden van deze commissie
| | |
| --- | --- |
| Marten Trip | Secretaris |
| Mickey Derks VP | Penningmeester |
| Enrico Degan | Algemeen lid |
| Sebastian Bunda VP | Algemeen lid |
| Wouter Nijenhuis | CCP |
Aankomende activiteiten door deze commissie
SHOCK tinkering contest
donderdag 04 maart 2021 12:00, @home [Shock]
Finished all you projects with the extra spare time at home, and need something new to work on? Then this is the perfect activity for you!
SHOCK is organizing a Tinkering contest, with actually cool prices! Anyone joining this activity will get a hefty discount at the STORES (up to 25%*!!)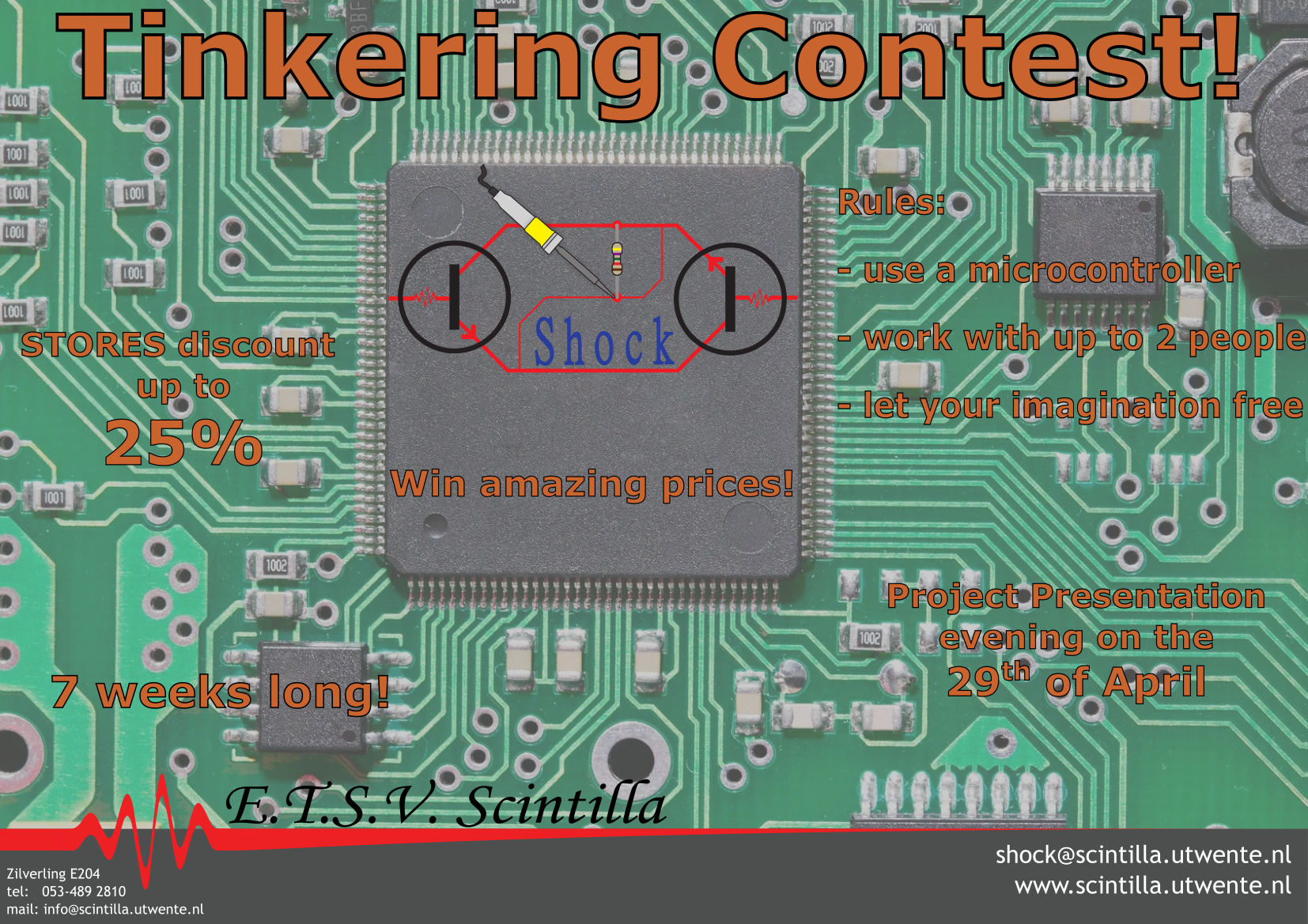 Inschrijven voor deze activiteit »
SHOCK tinkering contest prizes and presentation evening
donderdag 29 april 2021 20:00, Scintilla Discord [Shock]
The contestants of the tinkering will present their projects this evening and the shock will decide who will win a prize!
Commissievacatures
Geen vacatures.